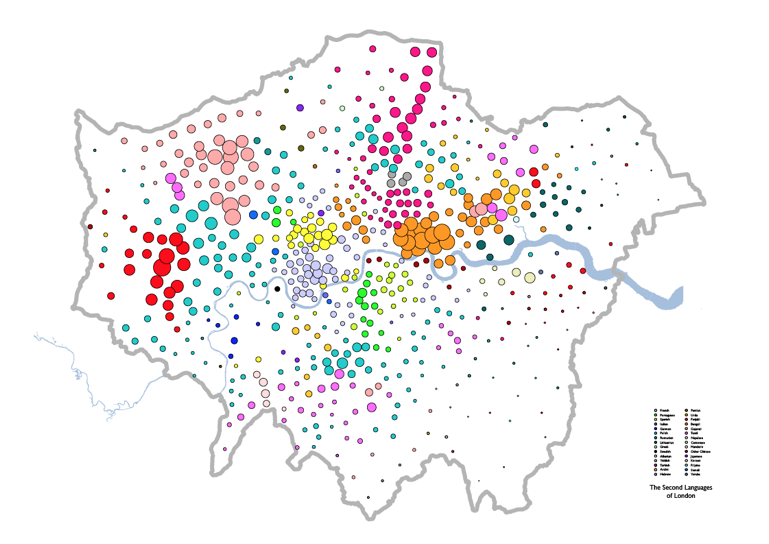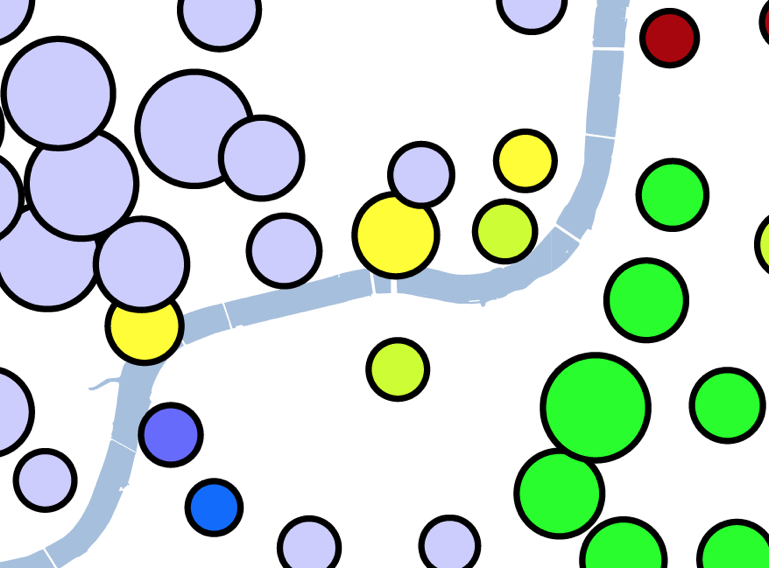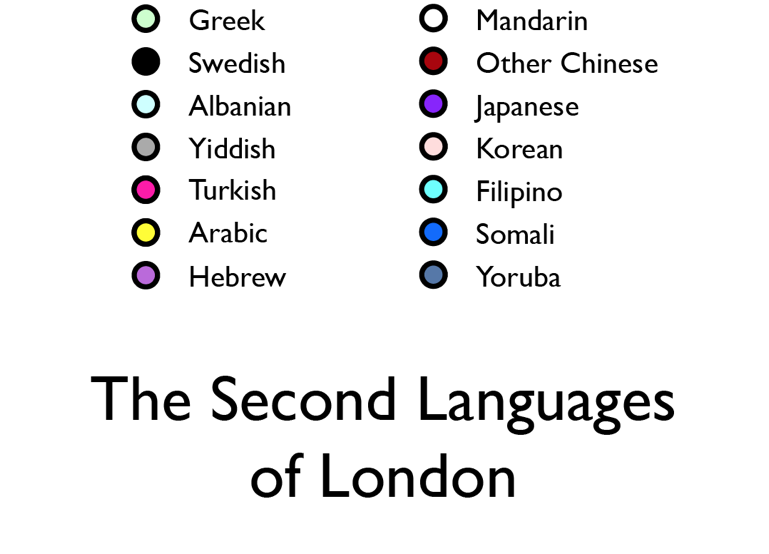 Second Languages
UNAVAILABLE
Specification
Size
Paper
Production
Numbered
A2 Landscape
594mm x 420mm
170gsm
silk finish
Lithographic print
No
Professionally produced as a high quality lithographic print on 170gsm A2 paper, with a "silk" (also known as matte) finish. This gives the paper a crisp, premium feel and helps enhance and preserve the colour.
This is a strictly limited edition run and each print is individually numbered.
Inspiration
This graphic shows the language (after English) most commonly spoken by people in each of London's 600+ wards. The many colours of the map reveal London's linguistic diversity.
The datasets used to create this art print are derived from the Ordnance Survey and the Office for National Statistics, which is Crown Copyright and Database Right 2015 and available under the Open Government Licence (OGL).
Framing Notes
Please note that the print is supplied unframed. It designed to fit particularly well in the following kinds of frames:
70cm x 50cm IKEA-type frame, with mount containing 49cm x 39cm window. This is the recommended frame.
It will also look great in an A2 frame without mount, or a larger frame with an A2 mount. This way, the full print can be seen at once.
Alternatively, the print will also look great unframed or in a simple clip frame.