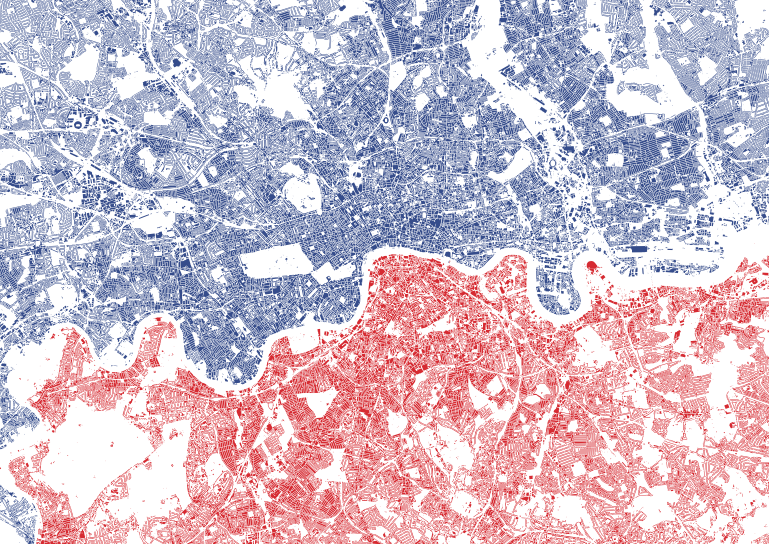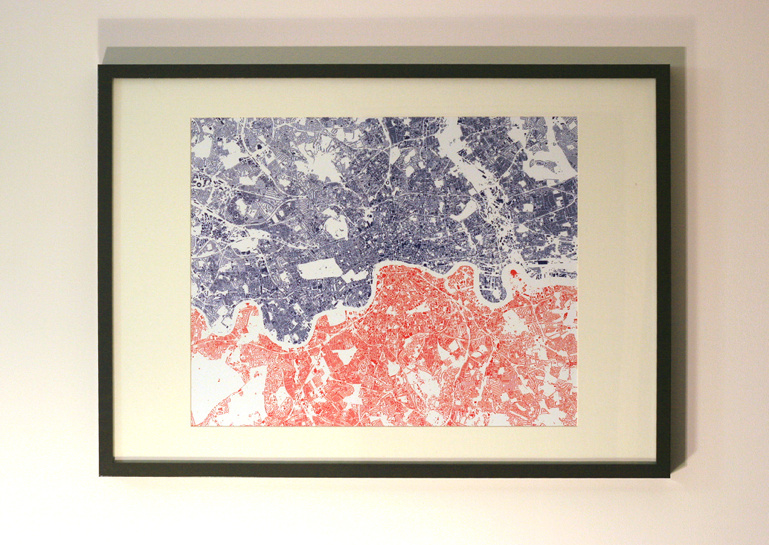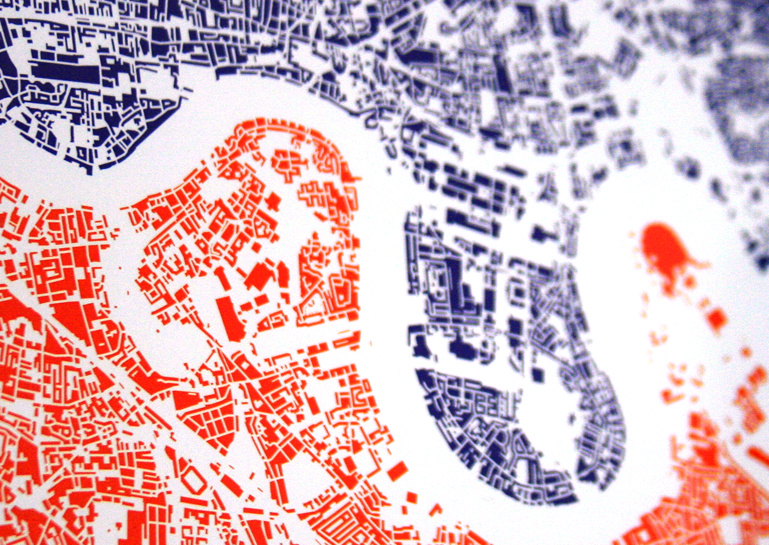 London North/South
New - you can explore an
of the print. Please note that the print version does not include the Thames in blue or the station dots that appear in the interactive version.
Specification
Size
Paper
Production
Numbered
A2 Landscape
594mm x 420mm
170gsm
silk finish
Lithographic print
On back
Professionally produced as a high quality lithographic print on 170gsm A2 paper, with a "silk" (also known as matte) finish. This gives the paper a crisp, premium feel and helps enhance and preserve the colour.
This is a strictly limited edition run and each print is individually numbered. Because the print extends to the very edges of the paper, the numbering appears on the back of the print.
Inspiration
A simple premise but one that reveals a wealth of detail about the capital city. Every building north of the River Thames is coloured blue, and every building to the south is coloured red. No other features are included, and yet other details appear as white spaces - rivers, parks, streets. Major buildings - St Paul's Cathedral, Wembley Stadium and the O
2
to name but three - are easy to spot.
The full area of the print is used to show buildings - right to the very edge. As such, the print could be framed and mounted such that the mount itself covers some of the buildings, without impacting on the overall look. As an approximate (but not definitive) guideline, most of zones 1-3 are included on the print.
The dataset used to create this art print is right up to date - it includes the newest London buildings, including the iconic Olympic Stadium that was the focus of London 2012. The print contains Ordnance Survey data which is © Crown copyright and database right 2014.
Framing Notes
Please note that the print is supplied unframed. It designed to fit particularly well in the following kinds of frames:
70cm x 50cm IKEA-type frame, with mount containing 49cm x 39cm window. This is the recommended frame and shown in the photograph here, although the mount covers the outer part of the print.
It will also look great in an A2 frame without mount, or a larger frame with an A2 mount. This way, the full print can be seen at once.
Alternatively, the print will also look great unframed or in a simple clip frame.